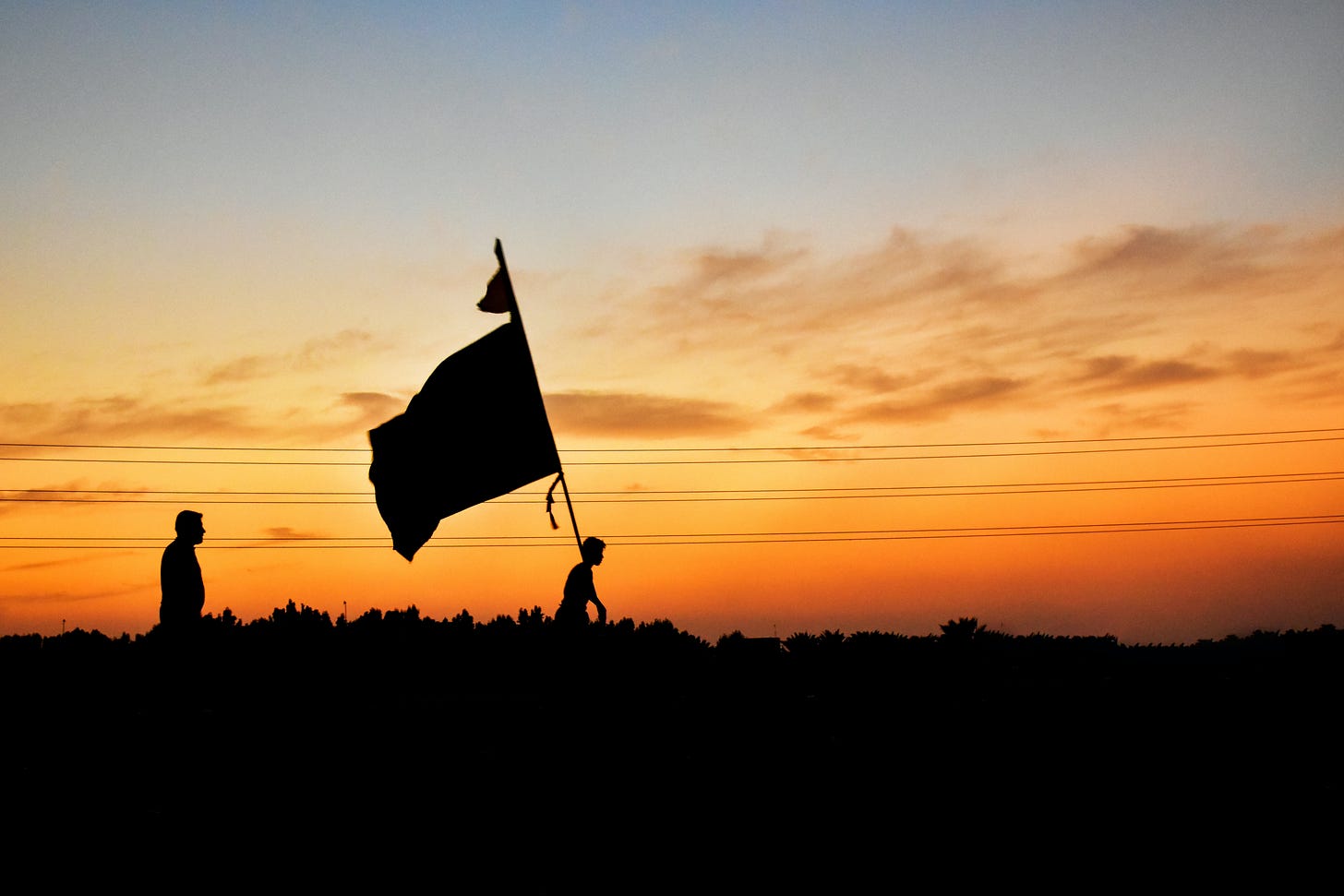 Here's A Wild Idea: Create Change Flagbearers
You see, this client is building a core group of change champions across their organisation. The underlying idea is that change will be Distributed, not centralised. Embedded within their teams, not forced upon them.
Change from within.
One of the things I'm helping this client with is to select, build and uplift that group of change champions into change leaders. It was during this discussion that the client surprised me… This select group of staff aren't just going to be just champions within their areas – they are going to be flagbearers! Each is going to be given workwear that is embroidered with the name of this change champion group. This client operates in a hi-vis, uniformed environment – so something like this is both practical and unique.
The idea is that these change flagbearers are the ones you 'go-to' when you have new change ideas. They are the ones that can make stuff happen. And that piece of embroidery represents exactly that.
Could you increase the visibility of your own change champions, transforming them into change flagbearers as well?
Something To Ponder: Giving Yourself A Head start
"The video-streaming industry is well and truly fragmented. I never know where to watch things, and I'm sure I'm not the only one."
My statement is reflective of the journey that we've all been on via the Netflix-driven streaming revolution. In the early days of streaming video, it seemed as though Netflix had all the content. It was the one stop shop.
One small fee – tonnes of content.
Then gradually the production studios saw the success (and the profits!) and refused to renew their licensing agreements with Netflix – opting instead to create their own streaming service (Disney+, Paramount, etc.) This left Netflix with only one choice – to create its own content.
And it did so – under the 'Netflix exclusives' moniker.
But what's interesting here is that it seems Microsoft was watching – or rather their gaming arm, Xbox, was. If you've been paying any attention to the gaming industry over the last few years, you will have noticed Microsoft buying up many of the other game development companies. First it was a number of small indie creators. Then, gradually it because multi-billion dollar acquisitions of some of the largest names in the market.
All of these developers and their huge libraries of established titles are then added to Xbox's game subscription service – GamePass. The theory is the same as where Netflix was when it shook up the video market years ago.
One small fee – tonnes of content.
But Xbox has learned from the hole that Netflix dug for itself – and it's not giving the content producers the option to fragment the market or control licencing costs. Instead it's just buying the content outright – and by doing so it's given itself both a competitive advantage and a head start.
That's active learning at play – at a huge scale.
But what about the smaller changes within our organisations. Our process improvements. Our system rollouts. Our restructures.
We are never the first to do it. But are we giving ourselves a sufficient head start…
Are you actively embracing learning to give yourself a head start? – or are you proclaiming greenfields, and starting from anew?
Your Weekly Anti-Platitude
How important is situational uniqueness really?
Are you dismissing an idea because you don't think it will work,
Or because you don't want it to?